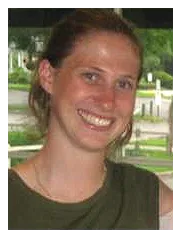 Dr. Meghan Dickerson wants to help YOU
When you choose Free Bridge Chiropractic, your licensed chiropractor is Dr. Meghan Dickerson.
Through her undergraduate degree at Cornell University and her doctorate from the Sherman College of Chiropractic, she's developed a practice focused on you and your individual needs.
Find freedom from pain without medication or surgery
With Dr. Dickerson's unique approach to alternative, holistic chiropractic techniques, you'll experience better health without relying on drugs or invasive surgery. You'll engage in preventative, natural maintenance that sustains your comfort and manages your pains.
Corrective Exercises
Stretching
Massage therapy
Workplace ergonomics
Sports injury prevention
Preventative care
Maintenance care
Posture regulation
You get natural relief and improved health
You'll find that Dr. Dickerson's practice of the chiropractic arts includes conversation with you to learn your specific needs.
From that, you get treatment that affects your whole being, not just a few muscles and bones. You learn practical, natural techniques to stay healthy and pain-free without medication.
The Doctor is waiting for your call!